SeqsLab Platform#
SeqsLab is a cloud-native biomedical informatics (BioMed IT) platform where you can design, develop, and operate biomedical data anaylsis workflows from sample to report.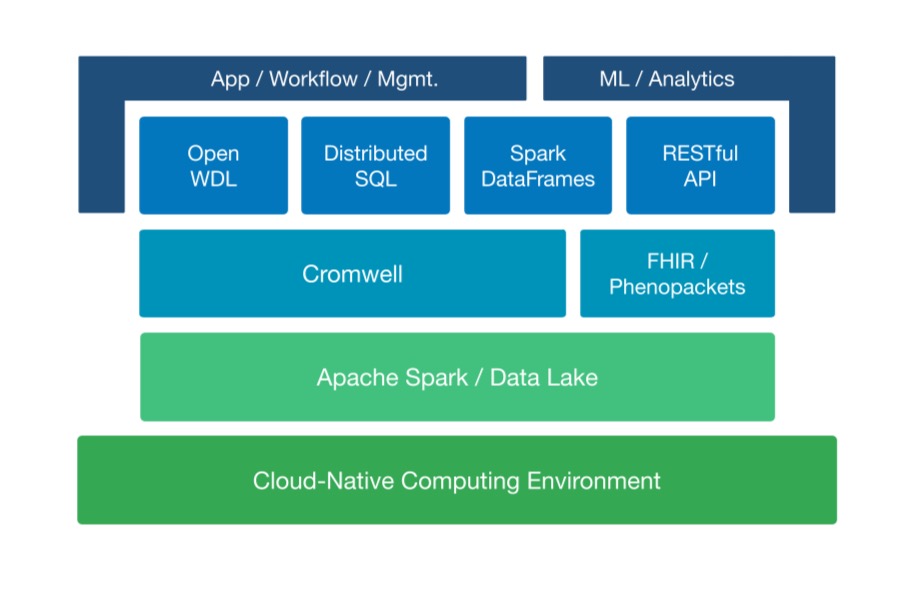 The SeqsLab platform combines the industry's leading open standards and unifies open source technologies to create an interoperable and compliant environment. It leverages the benefits of a data lake architecture, an optimized workflow engine, and Global Alliance for Genomics and Health (GA4GH) APIs to deliver speed, scalability, and optimization.
The result is a cloud-native and fully-managed platform that minimizes the time and cost requirements of managing your own tools and infrastructure. You can spend more time and energy on your research and analysis tasks while SeqsLab automates and optimizes your workflow task life cycle.
Why use SeqsLab?#
With SeqsLab, you can focus on your data and workflows while getting the benefits of:
Data lakehouse architecture

OpenWDL support

Optimized Cromwell workflow engine

Fully-managed cluster computing

Cost-performance optimized resource provisioning

GA4GH data repository service, tool registry service, and workflow execution service APIs

Security, compliance, and audit trail management